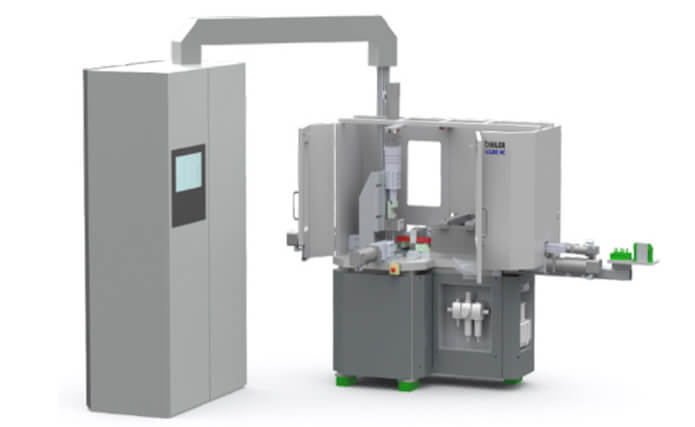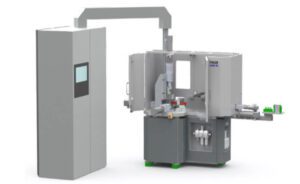 Posted on September 25, 2019 by Bihler of America
"Precision metal forming" is a term that encompasses a broad range of metal forming and shaping technologies, including stamping, roll forming, drawing, and slide forming. Anytime a manufactured part requires complex angles, tight tolerances, and finishing services, those processes fall under the umbrella of precision metal forming. Metalforming differs from fabrication processes such as cutting and grinding operations, which remove material en route to the desired end product. Let's take a closer look at precision metal forming, its role in manufacturing, and the machine technology that drives the process.
According to the Precision Metalforming Association (PMA), metal forming is a $137-billion industry in North America, and it continues to grow as manufacturing expands in the U.S.
The two primary metal forming technologies that dominate the landscape are Power Presses and Four Slide Machines. As the name implies, power presses generate hundreds of tons of pressure, primarily in one direction, and are most useful for the production of uncomplicated parts.
By contrast, Four Slide Machines carry individual tooling that converge on a center point, powerfully impacting the material, transforming it into a ready-to-finish part. In many applications, a finished part can be produced in one step, by one machine, with one set of tooling. Four slide tooling costs are also typically lower than power presses, and production rates are often significantly higher. Because they use individual tooling, four slide machines can produce parts to extremely tight tolerances, which makes the four slide machines the intelligent choice for precision metal forming.
Servo Controlled Four Slide Machines
Four slide machines have actually been around for over 150 years. As with most technologies, the machines continue to be refined and improved as a result of advancements in design and tooling. These improvements, combined with computer controls, help manufacturers meet the precise tolerance requirements of today's manufactured parts.
One of the big advancements in four slide technology is the use of servomechanisms – or "servos" – to precisely control the motion of the slides. Servo-controlled four slide machines have a distinct advantage over mechanical machines, not only in the production rates, but in tooling setup time, adjustments to tool positioning, feed rates, and more. In fact, set-up and tooling processes that take hours with mechanical systems can now be completed in minutes with servo-controlled four slide machines such as the Bihler 4 Slide-NC®.
The Bihler 4 Slide-NC®, with its next generation servo technology and its innovative control system, is respected worldwide as the gold standard in four slide machines. Here's a quick overview of how the Bihler 4 Slide-NC® stacks up against other machines: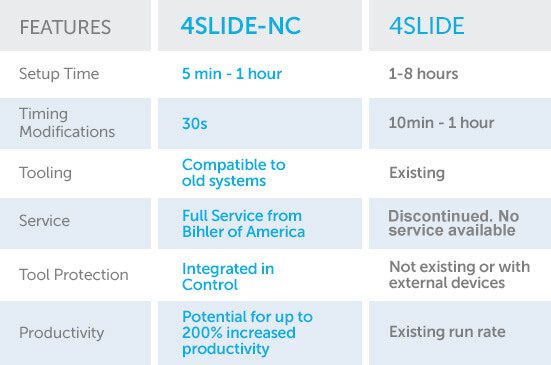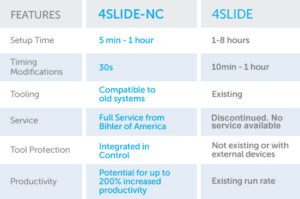 With advantages such as these, it's easy to understand why Bihler 4 Slide-NC® customers report that they experience significant increases in short and long-term ROI (return on investment), thanks to productivity increases as high as 50%, and thanks to tool set-up / changeover time reductions as high as 80%.
Past-Compatibility with Non-Servo Machine Tooling
Do you have a non-servo four slide machine with existing tools? The Bihler 4 Slide-NC® is designed with an innovative modular concept, making it tooling-compatible with most mechanical four slide machines. With only a minor replacement of parts, the Bihler 4 Slide-NC® can easily adapt to a wide range of non-servo four slide machines. By running the Bihler 4 Slide-NC® with your existing tools, your investment immediately becomes more profitable.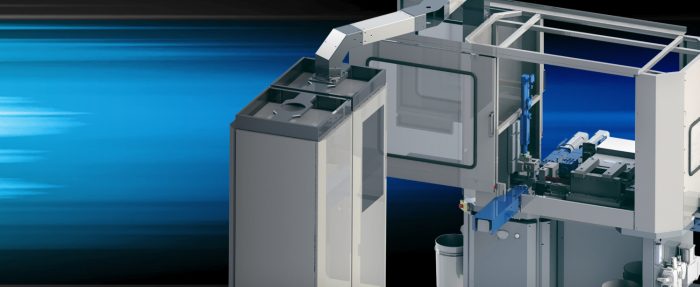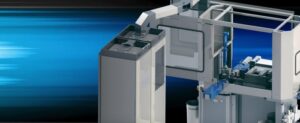 The User-Friendly 4 Slide-NC
Technology doesn't have to be confusing. The Bihler 4 Slide-NC® was designed with ease of use in mind, especially for end-users who are transitioning from mechanical four slide machines. The Bihler 4 Slide-NC® is equipped with the VariControl VC1 control platform. The VC1 features a 15" TFT touch screen for simple operation and programming of the servo modules. Similar in use to a tablet or mobile phone screen, the VC1 enables you can quickly learn to set-up and control the 4 Slide-NC, all without external programming devices. You'll be up and running quickly, producing the highest quality parts, at rates often exceeding 200 parts per minute, all with a four slide machine that is designed for years of reliable operation.
With all these features and all of its advantages over other machines, it's easy to see why the Bihler 4 Slide-NC® is the perfect solution for your precision metal forming operation.
Ready to learn more?
Use the Form on this page, or call 908-213-9001 to speak with us!
Download our Bihler 4slide Infosheet Full Specs and Features: