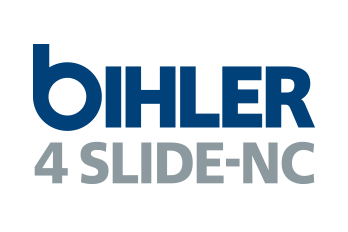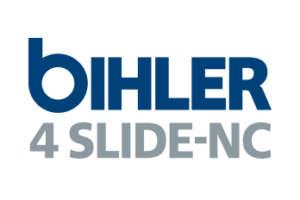 Posted on July 24, 2017 by Bihler of America
(Phillipsburg, NJ – July 2017) U.S. manufacturing is experiencing a period of resurgence. The sector's revival is being aided in part by two key trends. The first is a return of production to the United States that had been outsourced over time to lower wage rate overseas locations, particularly China and other developing Asian economies. The other equally important global trend is 'near-shoring:' establishing smaller, high-efficiency manufacturing operations in closer proximity to resources and emerging markets, rather than relying on a few large, centralized facilities located far from materials, supply chain partners, and distribution centers.
The only way to support the operational and economic demands that make these trends sustainable is through automation like the servo technology developed by Bihler of America, a leader in high-speed complex components machinery and manufacturing. The recently introduced Bihler 4 Slide-NC represents a significant leap forward in design, performance and dependability. Using next-generation automation that accelerates parts manufacturing and assembly, it effectively bridges the gap between the slower and aging 4-slide machines of yesterday and today's demands for increased manufacturing agility and speed.
"For progressive companies relying on mechanical, last-century 4-slide machines, the Bihler 4 Slide-NC offers an unmatched level of productivity," states Max Linder, Bihler of America Director of Sales and Marketing. "Nothing compares to its speed, efficiency, versatility and most importantly, returns on investment (ROI)."
This next-generation servo technology enables manufacturing speeds more than 2-4 times faster than previously possible. Standardized, modular components reduce the set-up and conversion time for all phases of manufacturing. Bihler servo technology is also adaptable to a broad range of user needs. A single 4 Slide-NC machine can be used for welds, fasteners, electric terminals and a variety of other production requirements.
Rising overseas labor costs, lower U.S. energy costs, and a greater ability to control quality are other drivers making the Bihler 4 Slide-NC favorable to companies that intent on bringing manufacturing back to America. Global companies with multiple manufacturing facilities will also experience the same productivity benefits and cost efficiencies with Bihler 4 Slide-NC as part of a near-shoring strategy. Scalability and agility are other areas where companies exploring a
re-shoring or near-shoring strategy will see many opportunities in the Bihler 4 Slide-NC.
Employing Bihler 4 Slide-NC servo technology also represents a significant overall reduction in total equipment requirements, in some instances as much as 75%. Beyond the immediate and continuing ROI realized through improved productivity and operational efficiency, the dramatic decrease in machinery provides a wide range of ancillary benefits and cost savings. New manufacturing facilities, strategically located near key markets, can be established in a much smaller footprint, resulting in lower operating costs and significant energy savings. In addition, the close proximity to materials, suppliers and customers streamlines logistics, while lowering transportation costs and delivery times.
Forward-thinking companies looking to gain a competitive advantage will receive full service, installation and training from the Bihler team of 4 Slide-NC experts. "From initial consultation and tooling tests to continuing usability and information resources, and everything in between, we provide end-to-end assistance," says Linder. "Our number one objective in developing this technology was to make manufacturers more agile, competitive and profitable." Companies in the automotive parts, medical and wiring devices industries that have recently installed the new Bihler 4 Slide-NC machines are all reporting production rates that are exceeding initial projections.
A rapid path to ROI is possible through more effective use of run times, less downtime for switchovers, and the ability to efficiently accommodate small to very large orders. The future-proof technology is unique in that it also allows an organization to maintain or grow profitability by quickly and simply incorporating tools from their existing machines to the new Bihler
4 Slide-NC machines.
Bihler 4 Slide-NC is a joint venture of Bihler of America and Otto Bihler Maschinenfabrik, Germany, providers of custom automation, contract manufacturing, and machine solutions featuring Bihler advanced servo-controlled systems. Linder concludes, "It is our goal to establish the Bihler 4 Slide-NC as a trusted, profit-centric solution that effectively meets the challenges for the new age of manufacturing on both a local and global scale for all types of manufacturers."
To learn more about Bihler 4 Slide-NC automation solutions, please contact:
Max Linder, Director of Sales and Marketing
Bihler 4 Slide-NC
T: 908-213-9001
F: 908-329-9111
E: [email protected]