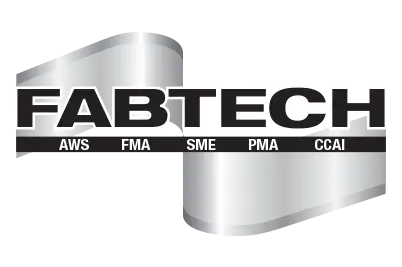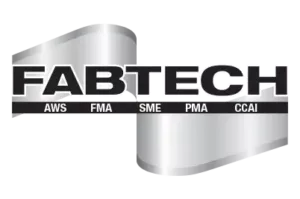 Posted on September 28, 2017 by Bihler of America
FABTECH takes place November 6-9, and will be held at McCormick Place in Chicago, IL. Bihler will be set up in booth A5253.
(Phillipsburg, NJ – October 2017) Bihler of America, a complex components manufacturing and automation innovator, will showcase its highly successful 4 Slide-NC at FABTECH 2017, McCormick Place, Chicago, IL, November 6-9, Booth A-5253. This next-generation machine has received an overwhelmingly positive response since its initial debut last year. "The number one benefit all of our customers have been talking about is the reduction in set-up time," commented Max Linder, Director of Sales and Marketing for Bihler of America. "Both set-up and change-overs can be completed in a fraction of the time compared to older four-slide machines."
A typical Bihler client, such as a producer of metal fasteners, is able to phase out six existing machines for each newly installed 4 Slide-NC, while increasing productivity and performance by six fold. The client could even halt plans for a facility expansion, thanks to a reduction in the overall footprint required, as one new 4 Slide-NC machine outperforms the productivity of six last-generation machines. Increases in efficiency, manufacturing uptime, overall productivity, and reduced maintenance costs are directly attributed to the replacement of older four-slide equipment with the Bihler 4 Slide-NC model.
Another popular 4 Slide-NC attribute is its easy-to-use digital control panel, common to the controls used in other Bihler equipment. With an intuitive interface, it allows the operator to completely regulate the production process and automation tasks simply and quickly. "You can program a cam timing change into the control panel in 10 seconds. The value of that alone is well worth the investment for many of our customers, when you consider that a cam timing change on an older machine can take up to eight hours," Linder noted.
Linder indicated a range of attributes that new 4 Slide-NC customers have commented on: "Customers are realizing run rates that are as much as four times faster than previous generation machines." And, the new machines can run millions of parts without needing a single adjustment; they stay in tolerance for the entire duration of the parts run. Customers have also praised the auto-stop feature, as it saves time and minimizes waste.
Further, with many veteran plant operations personnel retiring or nearing retirement in manufacturing operations nationwide, the 4 Slide-NC is easy to learn how to operate. A newly hired machine operator can be trained in less than a day. The easier-to-operate machine also enables senior personnel to dedicate their time and attention to more critical requirements of a manufacturing operation. "You simply don't have to care-take these machines like the older four-slide models," Linder pointed out.
Other advantages that Bihler 4 Slide-NC customers have observed include:
Highly efficient production of strip and wire parts even in small batch sizes
Rapid response capability for short-term customer requests
Lot sizes processed in half the time
Reduced tool costs and debugging time
Full tool compatibility with select mechanical 4 Slide machines
Multiple storage for tool setups
Integrated process and production monitoring
FORWARD TO FABTECH 2017
"Once again, we're looking forward to exhibiting at FABTECH this year – it provides an ideal setting to showcase the 4 Slide-NC capabilities to the worldwide metal forming and fabricating community," Linder concluded. Complete technical information will be available at the Bihler exhibit in booth A-5253, along with opportunities to see the innovative 4 Slide-NC in operation, and speak with technical representatives.